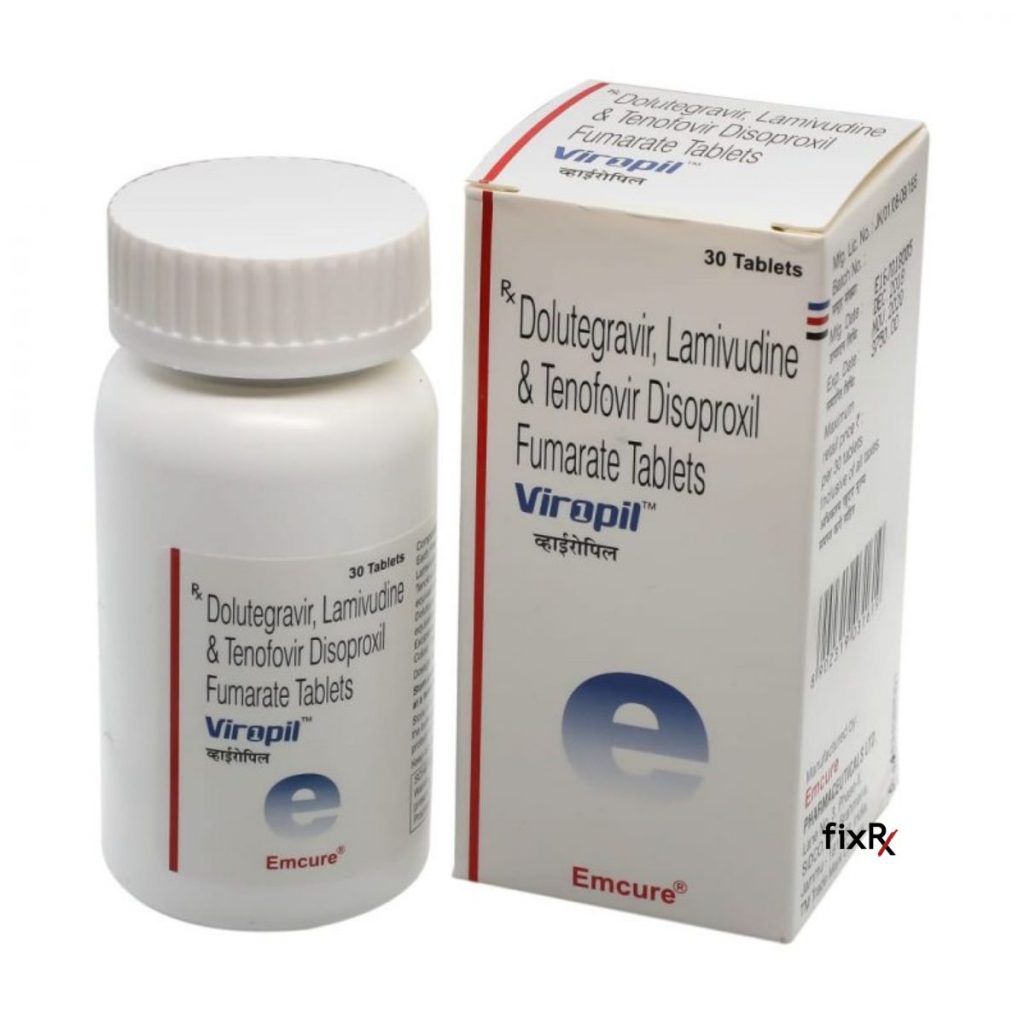 Viropil Tablet contains Dolutegravir 50mg, Lamivudine 300mg and Tenofovir disoproxil fumarate 300mg. Viropil tablet (Dolutegravir (50mg) + Lamivudine (300mg) + Tenofovir disoproxil fumarate (300mg))  is an antiviral medicine used in the treatment of Human Immunodeficiency Virus (HIV) – 1 infection. Dolutegravir is an integrase strand transfer inhibitor. Emtricitabine and Tenofovir Lamivudine and Tenofovir disoproxil fumarate present in is a nucleoside analogue. Viropil tablet works by reducing the viral load of HIV in your body. Viropil tablet improves your immune system and reduces the risk of conditions associated with HIV infection. 
Viropil tablet is used to treat adults and children above the weight class 35kg only who are infected by HIV-1.
Viropil tablet is used to help control HIV infection. It helps to decrease the amount of HIV in your body thus your immunity works better by reducing your chance of getting HIV complications like co-infections and other cancers. It is not a cure for HIV infection, it improves immunity that results in longevity of life. It is recommended for use in children from 35kgs and in adults.
Viropil tablet is indicated in the treatment of HIV-1 infection that causes AIDS in humans.It boosts the immunity of the affected hosts. Viropil tablet is indicated in adults and children above 35kgs.