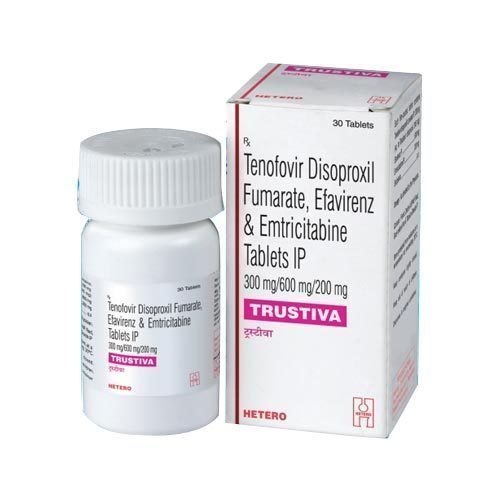 Tenof Tablet is used to treat HIV infection and chronic hepatitis B virus (HBV) infection in combination with other anti-HIV medicines. It prevents the multiplication of viruses in human cells. This stops the virus from producing new viruses and clears up your infection.
Tenof Tablet is not a cure for HIV/AIDS and only helps to decrease the amount of HIV in your body. This helps to lower your risk of getting HIV-related complications and improves your lifespan. It may also be used to prevent HIV infection in some people at high risk. This medicine is best taken with food. It is used in combination with other anti-HIV medicines. Taking these medicines regularly at the right time greatly increases their effectiveness and reduces the chances of HIV becoming resistant to them. It is important not to miss doses and to keep taking them until your doctor tells you it is safe to stop.
In patients with chronic hepatitis B virus (HBV) infection, Tenof Tablet works by preventing the HBV virus from multiplying in the body. It helps control the infection and makes the immune system work better. This lowers the chances of getting complications and improves the quality of life. This medicine is always taken in combination with other antiretroviral medicines. It is not a cure and should neither be used to prevent HBV infection. You must take this medicine as prescribed, following the dosage recommended by your doctor. Taking all doses in the right amount at the right times greatly increases the effectiveness of the medicine.
Take this medicine in the dose and duration as advised by your doctor. Swallow it as a whole. Do not chew, crush or break it. Tenof Tablet is to be taken with food.